What We Do
Advanced Aeromedical specializes in providing portable oxygen concentrator sales and rentals, global air ambulance services, ground transport services and bed-to-bed advanced life support.
With decades of experience helping people get from point A to point B safely and comfortably with their medical equipment, we're here to help you travel worry-free with your portable oxygen concentrator, wherever you want to go in the world! Keep reading to learn more about what we do or give us a call if you have any questions.
---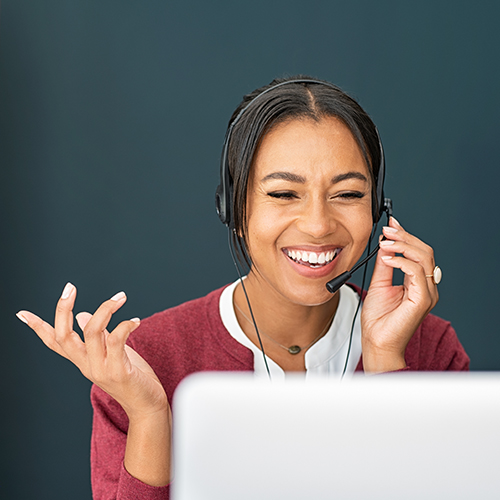 Our Services
Take a look at a brief overview of the services we coordinate and provide:
Long Distance Ground Ambulance Services
ICU/ACLS Equipped Air Ambulance Services
Bedside-to-Bedside Services
Airline In-Flight Oxygen Equipment
Local Home Medical Equipment (DME) Referral Source
Out of the Box Solutions
24-Hour Live Telephone Support
Round-the-Clock Dispatch
Portable Oxygen Concentrators and International Travel
If you are prescribed medical oxygen and are planning a trip within the US or abroad, using an FAA-approved portable oxygen concentrator is an option for you. Proper planning is key to a successful trip around the world. There are many places to see, do not let lack of oxygen slow you down!
The travel oxygen specialists at Advanced Aeromedical are here to help you reach your destination safely and smoothly with your medical equipment. Our services include:
Offering a wide variety of oxygen equipment and portable oxygen concentrators
Serving as a resource providing education about traveling with oxygen and POCs
24-hour live telephone support and equipment repair at the nearest available facility
Providing loaner equipment while yours is being serviced (when available)
Offering full equipment purchasing or rentals for people traveling within the US as well as internationally
Let us map out your travel oxygen needs and ensure that you will be able to bring your essential oxygen equipment with you wherever you plan to go. Learn more about POC rentals and sales below or contact us today if you would like assistance.
Portable Oxygen Concentrator Rentals
Advanced Aeromedical offers short-term rentals for a variety of travel oxygen concentrators. Have a trip coming up soon? We can have your portable oxygen concentrator shipped overnight to your doorstep for you to take anywhere in the world. We have multiple rental options for different needs.
Call us at 1-800-346-3556, send us a message from our contact page, or email us at info@aeromedic.com for any questions you may have about traveling or renting a portable oxygen concentrator. You can also visit our catalog to view available equipment and request a rental.
Portable Oxygen Concentrator Sales
We also sell a wide range of portable oxygen concentrators to suit a variety of individual and travel needs. If you travel more than a few times a year, buying a machine is an option for you. Anyone that buys a machine from us automatically becomes a part of our lifetime loaner program.
We're on call 24/7 to assist with any questions or concerns. Should a replacement unit be needed, we can overnight it or, in some cases, offer same-day delivery of a replacement unit. We're not only offering a product, but also our professional service and support as long as you possess the portable oxygen concentrator. Take a look at our catalog to explore some of our available equipment or contact us today for help. We hope to hear from you soon!
Physician's Approval and Oxygen Prescription
Portable oxygen concentrators require a prescription for oxygen. A physician may prescribe a higher flow rate for in-flight than what is needed on the ground. Each airline has its physician statements that need to be signed and carried with you on the plane. It's important to know your in-flight oxygen requirements first, and then worry about finding the correct equipment for your needs, as well as extra batteries to go with it (which we can help with!). Some airlines have specific steps that need to be taken to fly with a portable oxygen concentrator, like faxing signed forms to a third party for approval.
Email a picture or scanned copy to info@aeromedic.com or fax to 757-481-2874 to get started. Accessories and batteries do not require a prescription.
Air Ambulance and Ground Transport Services
With over 40 years of experience, we're your number one source for patients discharging to destinations 200 miles or greater. Advanced Aeromedical offers a variety of air ambulance and ground transport services. Bed-to-bed service is available for patients in need of transport on a domestic and international basis. We're here to assist with ground transport to the airport and also provide BLS and ALS services.
Call 1-800-346-3556 or fill out the online contact form by clicking the button below and we'll get back to you with a quote to provide service. Please provide us with the requested trip details, including starting and ending cities in the comment box. This is a private-pay service.